Strategic move that involves the rebranding of Casino.dk to Betsson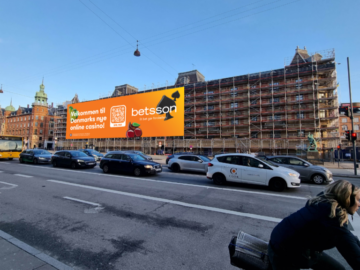 Betsson Group is proud to announce the launch of its flagship brand, Betsson, in Denmark. This strategic move involves the rebranding of Casino.dk to Betsson and stands as a significant step forward in the Group's ongoing mission to establish Betsson as a leading global brand within the industry.
Betsson has recently achieved significant growth, particularly in Latin America, where it recently became the main sponsor of the legendary football club, Boca Juniors, in Argentina. The launch in Denmark showcases Betsson Group's continued dedication to elevating the Betsson brand and expanding its geographic footprint, yielding benefits across diverse marketing initiatives and global sponsorships.
Ronni Hartvig, CCO of Betsson Group, says, "Denmark has always been an important market for us. By consolidating our operations under the unified Betsson brand, we aim to harness the power of consistency, scalability, and synergy. This rebranding approach empowers us to further optimise resources, cultivate a cohesive brand identity, and extend positive impact through diverse marketing initiatives and global partnerships".
The launch in Denmark coincides with the unveiling of a brand-new global marketing concept titled "A bet makes the difference". The concept highlights the inherent excitement of betting rather than fixating solely on winnings. The commercial, directed by the multi-award-winning director Rodrigo Saavedra (Immigrant), is Betsson's most ambitious commercial yet.
Betsson will serve as a complementary addition to the already thriving NordicBet brand in Denmark.