Earlier today, Betsson launched its mobile app sportsbook product under the Betsafe brand in the state of Colorado, in partnership with Dostal Alley Casino. The Business-to-Consumer (B2C) launch of Betsafe serves as an opportunity to showcase Betsson's proprietary, U.S.-adapted sportsbook for new and existing operators on the market, making it an important component of the company's Business-to-Business (B2B) strategy in the country.
In connection with the launch, Betsson has also opened an office in downtown Denver, whose primary purpose is to support regional B2B operations and an Account Director for the B2B offering in the United States has been recruited. B2C operations will also be run from the Denver office and a Managing Director for the B2C offering is already on the ground.
Pontus Lindwall, CEO and President of Betsson AB says: "The launch of our proprietary sportsbook in the U.S. is an important milestone. We are entering a new continent, expanding Betsson's global reach and further solidifying our B2B and B2C ambitions, thanks to many months of hard work by our product and technology teams to craft a product customised for the U.S. market."
The launch in Colorado was made possible by conducting significant regulatory and technological preparations to ensure that Betsson's sportsbook meets the high standards required in the United States. The GLI 33 certification that Gaming Laboratories International (GLI) issued for the sportsbook in Colorado is also necessary for operating in several states, and thus serves as an important cornerstone in the establishment of Betsson's B2B sportsbook offering in the country.
The Betsafe app will be available for download via iOS and Android. The app provides players with a wide range of sports categories, a variety of betting and payment options, competitive odds and engaging promotions for Colorado residents and visitors.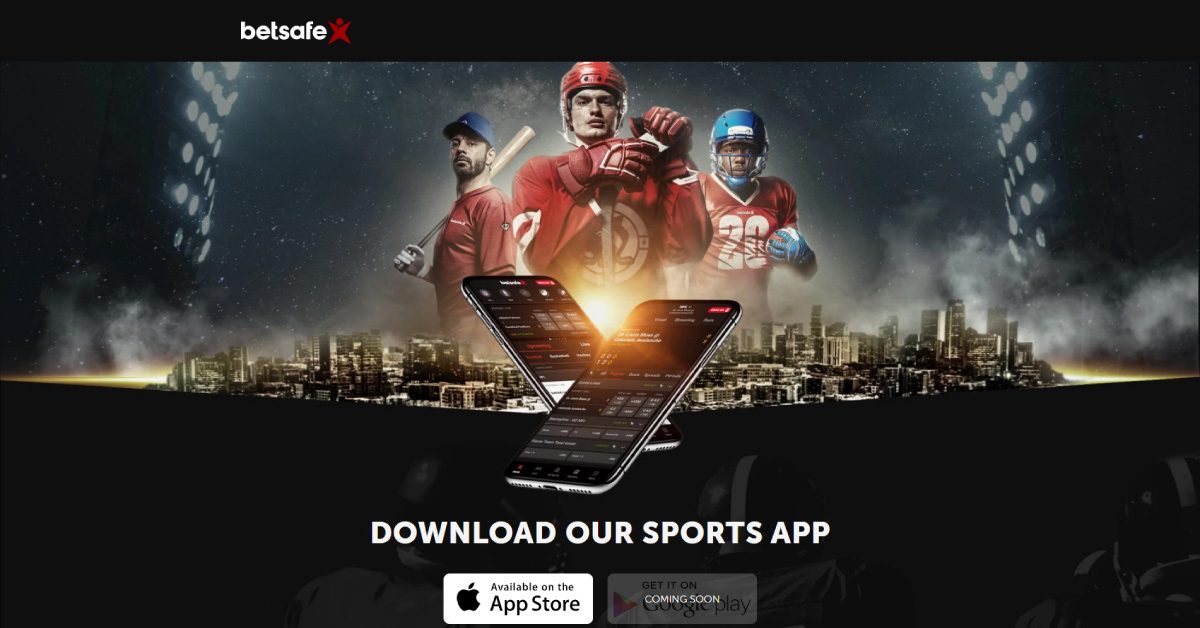 BETSSON LANSERAR SPORTBOK I COLORADO, USA
Betsson har idag lanserat sin sportbok genom en mobilapp under varumärket Betsafe i delstaten Colorado, tillsammans med partnern Dostal Alley Casino. Business-to-Consumer-lanseringen (B2C) av Betsafe är en viktig komponent i bolagets Business-to-Business-strategi (B2B) då B2C-erbjudandet är ett sätt att marknadsföra Betssons egenutvecklade sportbok, anpassad för den amerikanska marknaden, mot nya och befintliga operatörer.
I samband med lanseringen har Betsson öppnat ett kontor i Denver vars primära syfte är att stötta den regionala B2B-verksamheten och där en kundansvarig för B2B-erbjudandet i USA har rekryterats. Även B2C verksamheten kommer ledas från kontoret och landsansvarig för B2C-erbjudandet finns redan på plats.
"Lanseringen av vår egenutvecklade sportbok i USA är en viktig milstolpe. Vi etablerar oss på en ny kontinent, utvidgar Betssons globala närvaro och stöttar både våra B2B- och B2C-ambitioner. Det har krävts många månaders hårt arbete där produkt- och teknologiteamen jobbat tillsammans för att kunna erbjuda en produkt anpassad för den amerikanska marknaden," säger Pontus Lindwall, vd och koncernchef för Betsson AB.
För att möjliggöra lanseringen i Colorado har omfattande regulatoriska och tekniska förberedelser genomförts för att säkerställa att Betssons sportbok möter de höga krav som ställs i USA. Den GLI 33-certifiering som Gaming Laboratories International utfärdat för sportboken i Colorado är dessutom ett krav för att kunna verka i flera andra delstater. Certifieringen utgör därmed en viktig hörnsten i etableringen av Betssons erbjudande av B2B-sportboken i USA.
Betsafe-appen kommer att vara tillgängliga både för iOS- och Android-användare. Appen erbjuder ett stort utbud av sporter, betting och betalningsalternativ, konkurrenskraftiga odds och spännande kampanjer för kunder som uppehåller sig i Colorado.