With 60 years in the iGaming business, Betsson knows how important it is to offer customers the means to enjoy their gaming. It's in our best interest that customers play and have fun year in year out, which is exactly what the vast majority of players do. And with our long experience in the industry, we support them in playing in a healthy way – which is good for the player, and good for our business, long-term.
Betsson was the first gaming company to hire a responsible gaming manager, and today we have a whole team specialised in this field. Betsson's Head of Responsible Gaming Eduards Jakubovs has years of experience with working with safer gaming and leads a team of responsible gaming professionals. Hear him talk about what the goal is for his team and how AI and cooperation with other teams across Betsson come into that.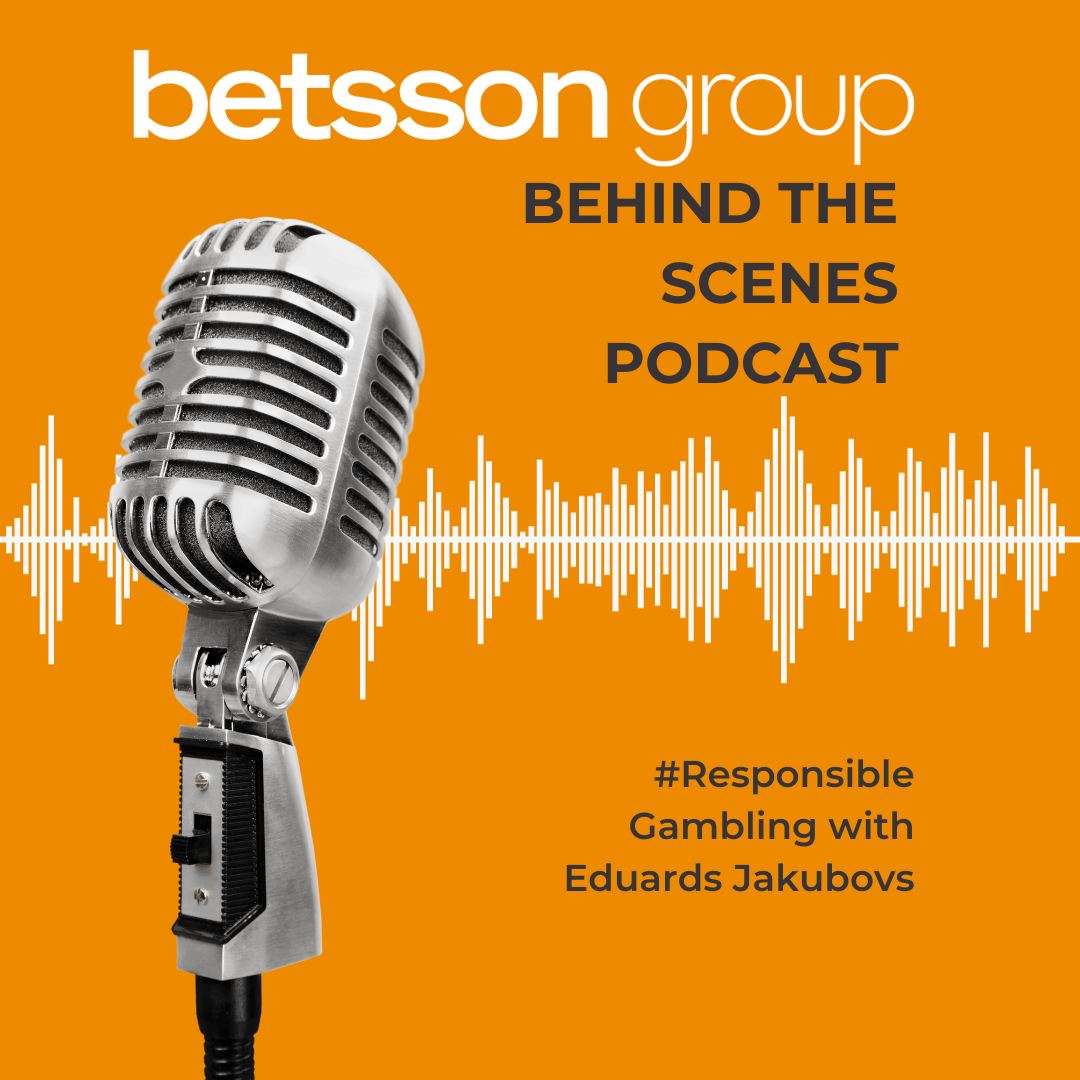 Find the podcast here
SUPPORTING OUR CUSTOMERS
Betsson aims to always support customer in having a healthy relationship to gambling. Responsible Gaming is in our DNA. All employees at Betsson receive regular training. Those, who directly interact with customers – such as, for example, Responsible Gaming and Customer Service Agents – take part in further, in depth training. We have an extensive Know Your Customer (KYC) process, and our dedicated Responsible Gaming team has the competence, mandate, and resources to interact with customers and take action when needed.
The Responsible Gaming team works closely with our Customer Service department and other teams in caring for the customer. Safer gaming tools and the monitoring of customers are very important, but most important is to act when it's required. To be there for the customer and support them in playing in a healthy way. In addition to monitoring, our Responsible Gaming team steps in when they see a potentially risky behaviour, analyses the individual player and prompts customers to use available tools to control their gambling.
Our customers can choose from a wide range of tools to manage and control their gaming. The tools differ slightly according to brand and jurisdiction – more information can always be found on the Responsible Gaming pages of a particular brand. Examples of tools include deposit and time limits, self-assessment test and the possibility to self-exclude from gaming on Betsson's site for a shorter or longer period, or indefinitely.
All accounts on our proprietary platform have reality check activated by default, which means that awareness pop ups with time spent and balance help customers keep track of their current game play. Our customer service is available 24/7 to help customers further.
REGULAR AUDITS
Did you know that Betsson has been granted the Safe and Fair seal by eCogra fsince back in 2017? This includes an extensive, yearly, auditing process, and covers player protection, fair gaming, and responsible operator behaviour.
Betsson's customer facing websites, as well as our responsible gaming procedures, are assessed and audited on an annual basis by the external training and accreditation provider Global Gambling Guidance Group (G4). The audits include randomised interviews with personnel to ensure customer-centricity and sensitivity towards potential unhealthy gaming.
RAISING AWARENESS
Betsson recently launched a new global marketing concept called 'A bet makes the difference'. The emphasis of this concept is on the thrill of betting, and the message is that when you gamble responsibly, you will enjoy the excitement even if you don't win.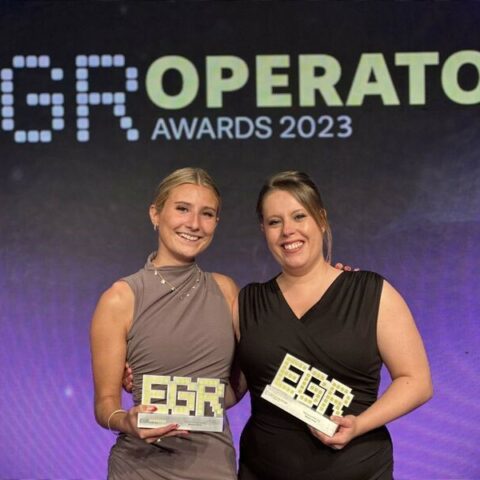 In addition, Betsson has won a number of awards within Customer Service and Responsible Gaming.
We know that happy customers are key to the success of our business. And the only way to be a happy customer is to play in a healthy way over time. That's why we focus on supporting customers with the right tools, and, if need be, step in to make sure they continue to play in a way that they feel comfortable with.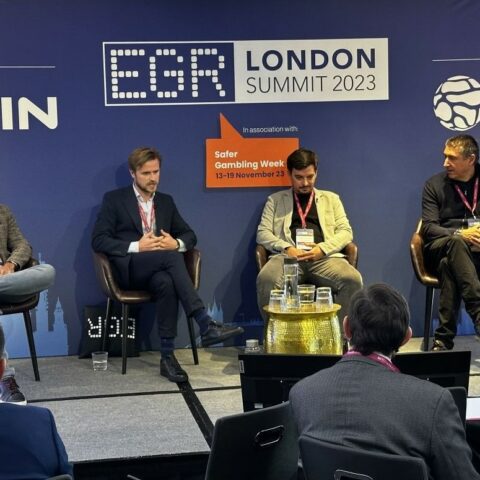 Contributing to increased knowledge and spreading the word on responsible gaming is one of Betsson's goals. In addition to making sure our customers are aware of the tools and support available to them, our employees – experts within their fields – regularly take part in panel discussions and roundtables. We also support research into safer gaming and problem gaming, both by making monetary contributions and by taking part in research projects.
EUROPEAN SAFER GAMBLING WEEK 2023
The European Safer Gambling Week is one such excellent opportunity for the iGaming industry to raise awareness about responsible gaming. Anyone who's interested can tune in to a number of exciting seminars to learn more about new research, surveys and legislation. Betsson will take part in several of these discussions, and we will also contribute by putting the spotlight on RG in our communication channels. The Safer Gambling Week is a time for reputable actors in the business to come together and showcase some of the safeguards we have in place and the initiatives we drive – all year around.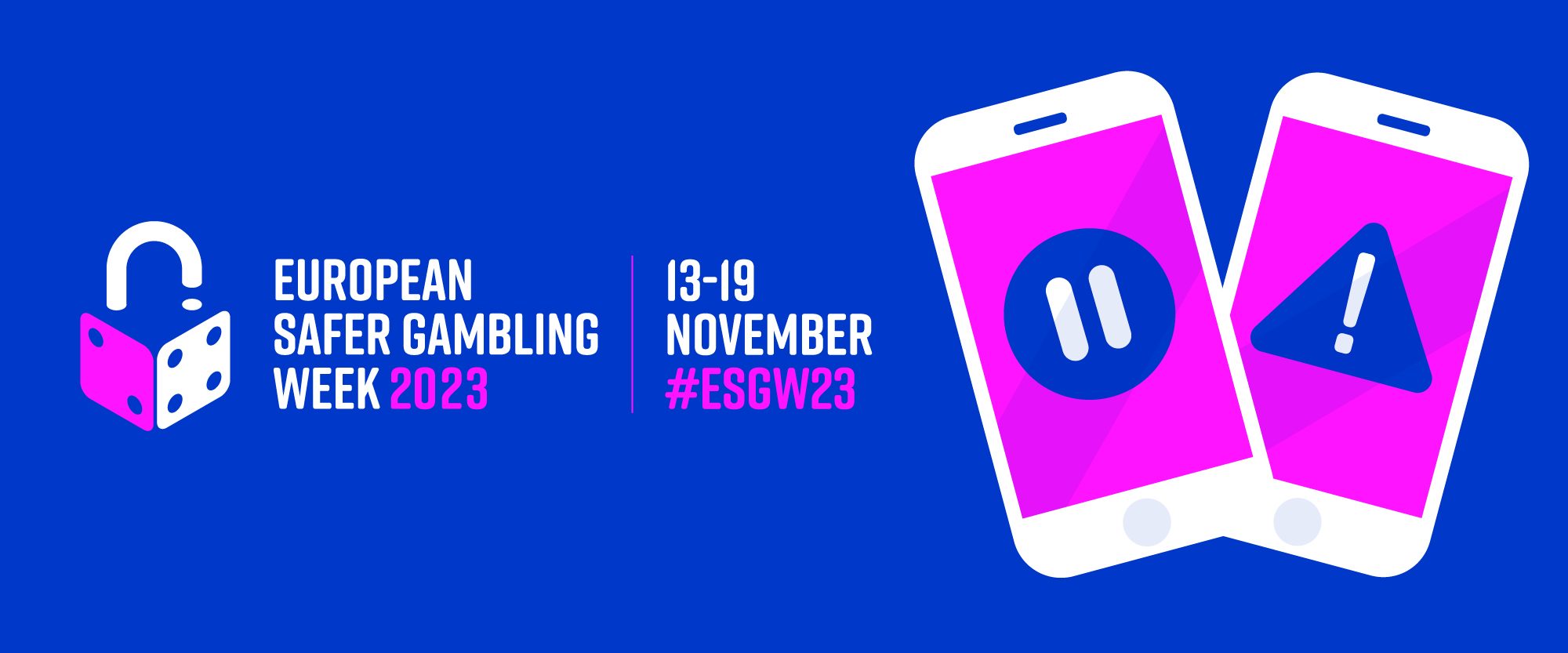 Read more about how Betsson works with responsible gaming.