NordicBet and the Divisionsforeningen in Denmark have agreed to extend the name sponsorship of the country's first division football league, which will thus continue to be referred to as the NordicBet League when the 2022/23 season begins on 22 July.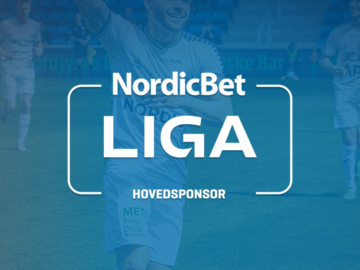 After a very exciting season, NordicBet has extended the collaboration with the Divisionsforeningen for what is the second highest football league in Denmark.. Vejle Boldklub and SønderjyskE from 3F Superliga as well as Næstved and Hillerød from 2nd Division have been added, and together with the eight other clubs, they make up Denmark's first division football league for the coming season.
"NordicBet has been a strong partner with Danish football since the spring of 2017, so it is a dedicated and stable partnership that is now being extended to the great satisfaction of the clubs and the Divisionsforeningen. We are delighted that NordicBet is ready for another season in the country's second-highest football league," says the director of the Divisionsforeningen, Claus Thomsen.
NordicBet is an online betting company that can be found in many countries in the Nordic region. In addition to the name sponsorship for the league, NordicBet will be responsible for several activities during the season that aim to bring fans even closer to the clubs. The activities will be announced during the season and will include exclusive interviews and content pieces, which will be available on NordicBet's website, as well as events at the various stations.
At NordicBet, there is also great satisfaction with continuing the collaboration next season.
"We are happy to strengthen the collaboration with Divisionsforeningen year after year and continue our support for all the clubs. With our strong commitment, we want to increase the coverage of the league with new and exciting initiatives, for the benefit of all of us football-loving Danes," says Ronni Hartvig, Chief Commercial Officer of Betsson Group, the gaming operator that owns behind NordicBet.
For further information, contact Claus Thomsen, Director of Divisionsforeningen, +4520683055