Sports entertainment brand ties up with Neapolitan club in two-year partnership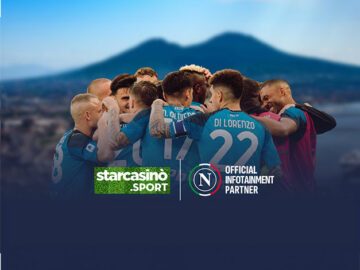 Naples, 27th July 2023 – StarCasinò Sport proudly announces its role as the new Official Infotainment Partner of SSC Napoli, cementing a prestigious two-year partnership with the Italian champion team. This collaboration marks a welcome return following the successful alliance from 2020 to 2022. The shared objective, then and now, is to deliver an unforgettable entertainment experience to the passionate Neapolitan fans.
Fresh from a historic triumph, securing the long-awaited Tricolour after over three decades, the Azzurri team is now poised for a new chapter in its history, driven to further international prominence. The SSC Napoli brand serves as an unparalleled conduit for expressing the fervour of millions of fans worldwide, a distinction unparalleled in the global football landscape, and it is precisely in this context that the significance of this partnership lies.
StarCasinò Sport pledges to engage the vast community of Neapolitan fans through an array of captivating activities. Quizzes, contests, and tournaments will grant fans the opportunity to win prized VIP tickets and autographed jerseys from their beloved Azzurri champions. Additionally, exclusive content and in-depth interviews with first-team players will be produced, offering fans an inside look at their favourite stars.
Stefano Tino, Managing Director of StarCasino Sport, expressed his delight, stating, "It is a great honor for us to once again partner with a historic club like SSC Napoli. This iconic team of the Italian top league has been a fantastic collaborator in the past. We have an array of enjoyable and thrilling activities in store for the fans, and I am confident that together, we will achieve our objectives. Our mission is to support the club in curating content and activities that resonate with its community, while honoring the unique and distinctive values cherished by the Azzurri faithful."
Tommaso Bianchini, Chief Revenue Officer SSC Napoli, added, "Our journey towards internationalisation hinges on producing increasingly engaging content for our fans. Recently, we unveiled our manifesto 'From Napoli to the World,' and this partnership aligns seamlessly with our strategic vision. We are thrilled to embark on this new venture with StarCasinò Sport, and throughout the season, our fans can expect an abundance of surprises."
About StarCasinò Sport
StarCasino Sport is a sports entertainment site with exclusive content created by international sports stars directly for fans. StarCasino offers daily updates, videos and trivia on many events and disciplines, up-to-date gossip news and the chance to win exclusive experiences and rich prizes.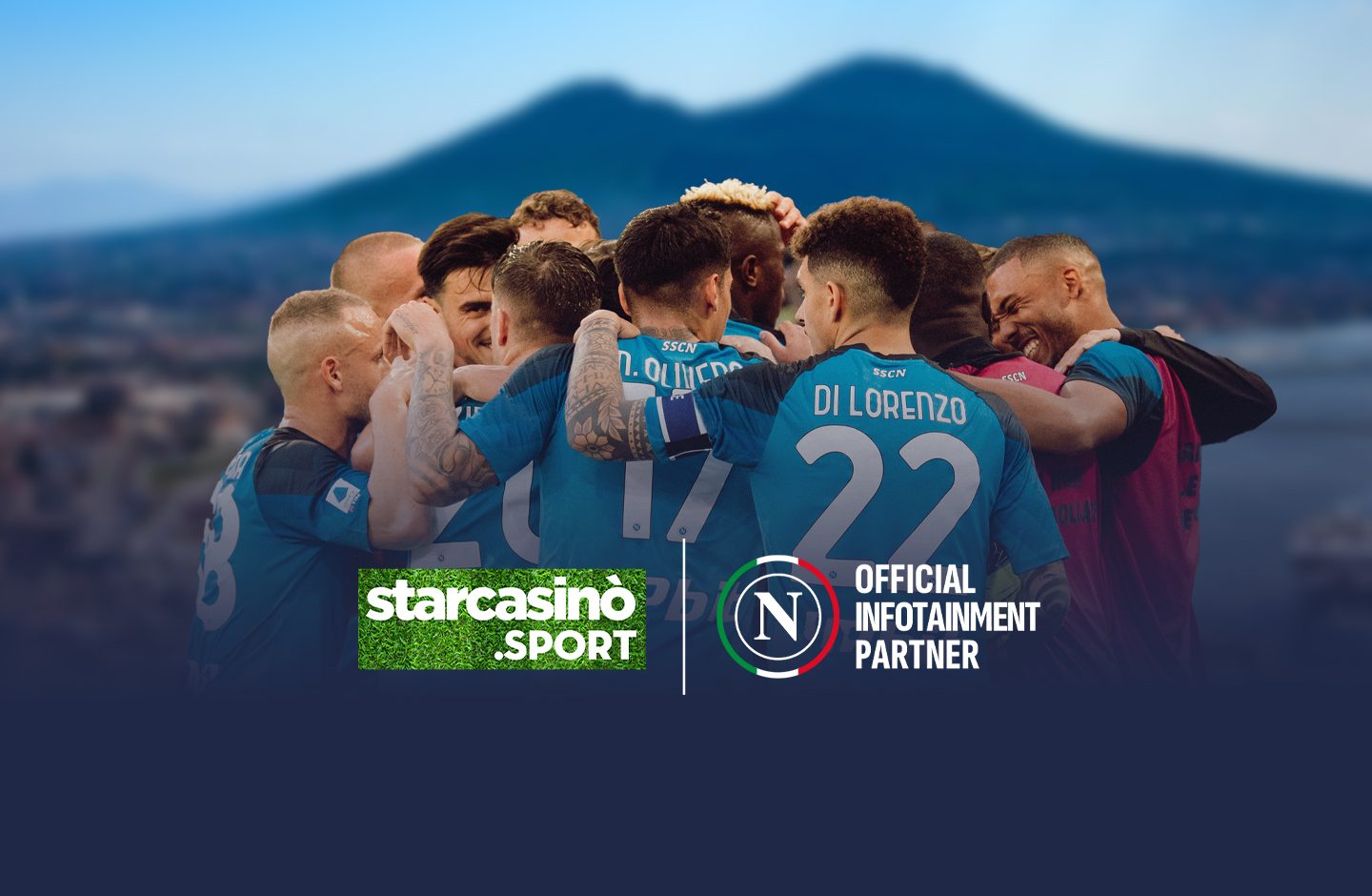 1440 x 940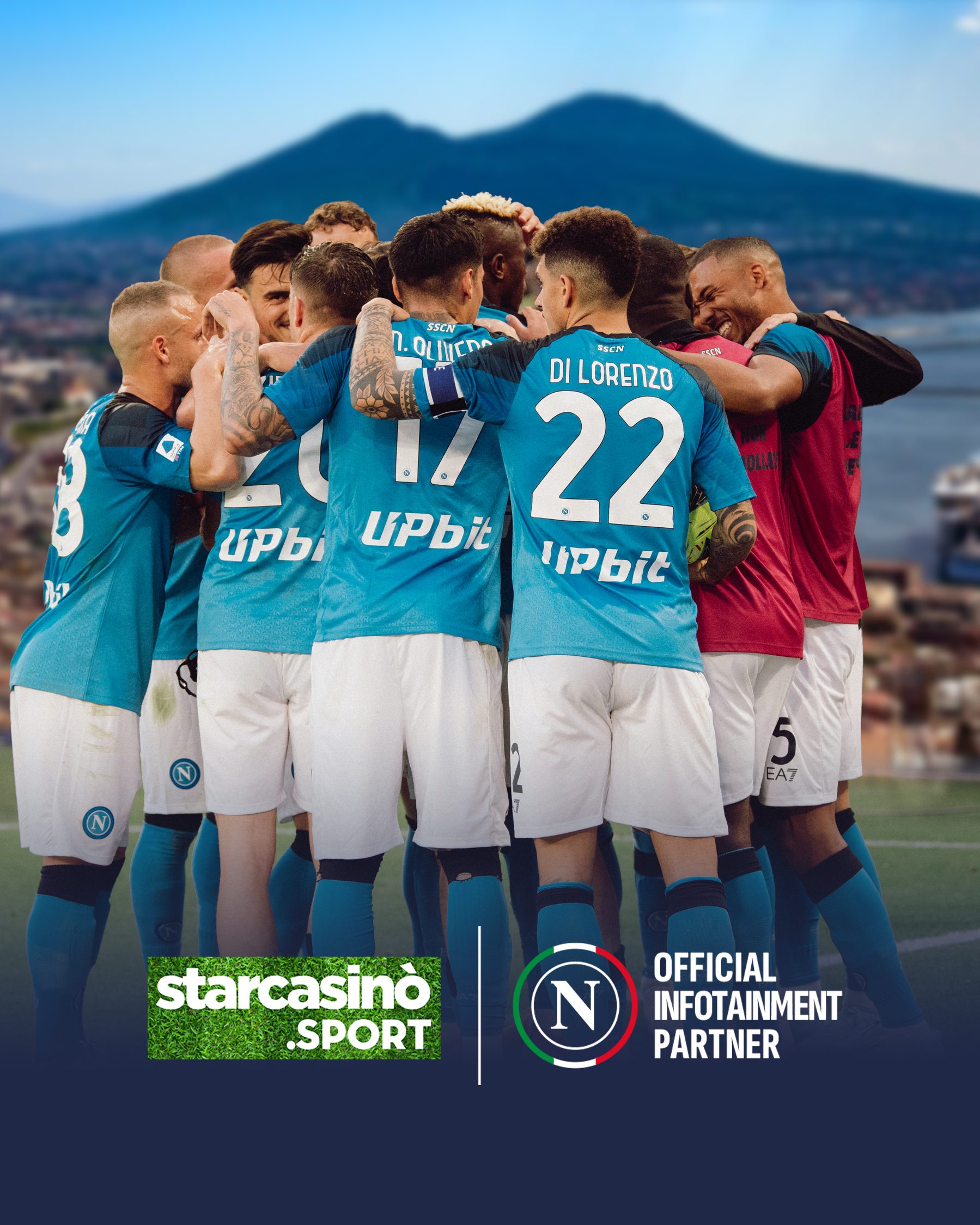 1799 x 2249